Skip to Content
HVAC Products in Monmouth and Ocean County
Air Conditioning System, Furnace, Humidifier & other HVAC Products
When you purchase HVAC products from Atlantic Heating & Cooling, you can trust that you are buying quality. We deal with all of the best HVAC products to keep your home its most optimal temperature. Your family deserves comfort and the products we can deliver! Along with our free estimates on all installations, we have a complete service department that will assist if anything should go wrong with your HVAC products.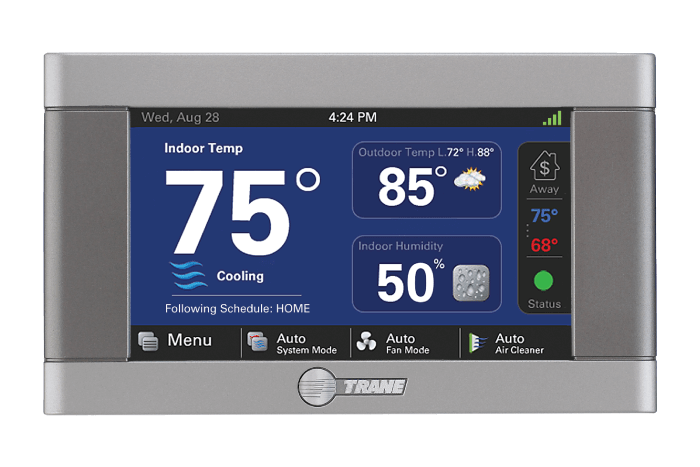 Heating Systems from Atlantic Heating & Cooling
Atlantic Heating & Cooling features high-efficiency heating systems to keep New Jersey families warm in the winter months. Our products reach up to 97% efficient. That means the furnace uses 97% of the gas going into it. Once your furnace reaches around 18 years old, it gets to about 50% inefficiency in your home. Buying a new heating unit from the team at Atlantic will help you and your family save up to 40% on your next gas bill.
Atlantic Heating & Cooling Offers Quality Air-Conditioners
Your family can save money for the next vacation by installing a new air-conditioner from Atlantic Heating and Cooling. Our high-efficiency air conditioning systems feature a Seasonal Energy Efficiency Ratio or SEER up to 19. This ratio is something similar to how your car rates miles per gallon for gas consumption and 21 is the maximum rating it can reach. And your SEER rating can get as low as six if your system is ten years or older. You could save up to 40% of your electric bill by installing a new high-efficiency system from the professional staff at Atlantic Heating & Cooling.
Experience and Quality that New Jersey Can Trust
Having been in business for the past 23 years has granted us a deep and meaningful relationship with the families in New Jersey. They have trusted us to bring quality HVAC products and services to them all with free estimates included. By staying up-to-date on the newest models and systems available in the industry, our team has been able to keep family and friends comfortable, no matter the season.
Get Your Free Estimate Today